Prices
By renting the apartment as a whole, you have your complete autonomy and immediate access to everything it offers in terms of spaces and facilities, including the possibility of using outside (rear access) the small BBQ that we put at your disposal. In the evening, you can have this special cool space, which is specific to this park, which also offers a play area for young and other children.
The normal rental period is one week (7 nights minimum).
Under certain conditions, at certain times, we may accept upon prior express request:
– a partial rental of the apartment limited to a single room;
– a reduced stay of 3 or 4 nights.
Béthel Guests has been granted by the Camara Municipal de Tavira the operating license «AL – Alojamento Local» under the official number 128159/AL.
You will have no trouble getting in touch with us during your stay, we live at about fifteen minutes.
Do not hesitate to contact us in case of specific needs.
Contact André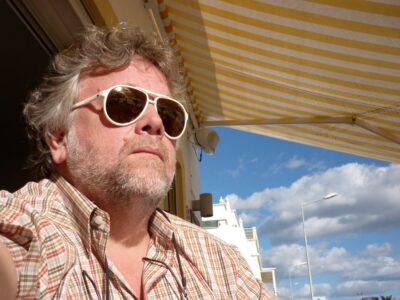 email: andre@vivalgarve.com
tel: (+351) 964125102
Languages:
English, Français, Italiano, Português
Activities: Polygraph and plumitive, thrill-seeker, croque-Mot, gift coyote, mindful observer, ornitophile, …
International Superior Consultant of Management of Public Organizations, Specialist and Quality Listener (Service in particular), factor and coach of local business initiatives.
Motto: «esto quod es»
But still:
A citizen of the world open to all cultures, to the new shared economy and to reasonable agriculture, I am pleased to go out to meet the Other without any pretension other than to share and contribute to bring him a few moments of true happiness in the present.