For nearly ten years, ViValgarve has been your trusted partner for integration and local real estate development.
ViValgarve rents and manages your holiday homes, villas and apartments in this beautiful region of the Eastern Algarve in Portugal.
With ViVagarve you will find a wonderful place to enjoy your holidays or those of your guests.
Through its AlgarVie activity, Vivalgarve also supports candidates who are permanent residents or frequent residents in the Algarve, offering them administrative, economic, legal and even cultural facilitation.
About us
We are European citizens of the World, native of Belgium, open to all cultures, we choose Portugal for living, and the Algarve is our friendly place, our radiance site indeed.
More than five years already, happiness and fortune never refuted.
Coming from the business circles of advising and coaching, our recognized experience of communication, management, co-operation and quality of service do find here a new dimension, a very concrete one.
Where are we?
It is in the Eastern part of the Algarve that we chose to settle in, focusing on the delightful city of Tavira, taking up residence both in the countryside and in the charming fishers' village of Santa Luzia.
A great pleasure to live.
What do we do?
The value of pleasure, from our opinion, makes sense when it is really shared… This is why we decided to dedicate most of our time to welcoming visitors, guests, tourists and future residents.
We first opened our own property, QuintaLuz, a organic citrus orchard near the ocean, then a village home, The Fishermen's Rest, in the traditional heart of Santa Luzia, facing the harbor, the fishers' huts and the channel to the ocean.
Now that we made a success of it, we are ready to widen and you taking advantage of it.
We can either welcome your property on VivAlgarve's website and operate the rentings and bookings management for you. Remember that quality of service is part of our skills and experience.
VivAlgarve
VivAlgarve sounds like a pleasure shout, conveying enthusiasm and joy to whoever wants to live or stay in the Algarve, particularly in the Sotavento (East) part (from Faro to Vila Real – Spain).
VivAlgarve is an invitation to discovering and sharing experiences.
What can you expect from VivAlgarve in concrete terms? Instead of starting your local experience from scratch, you'll be better off leaning on VivAlgarve's knowledge and network.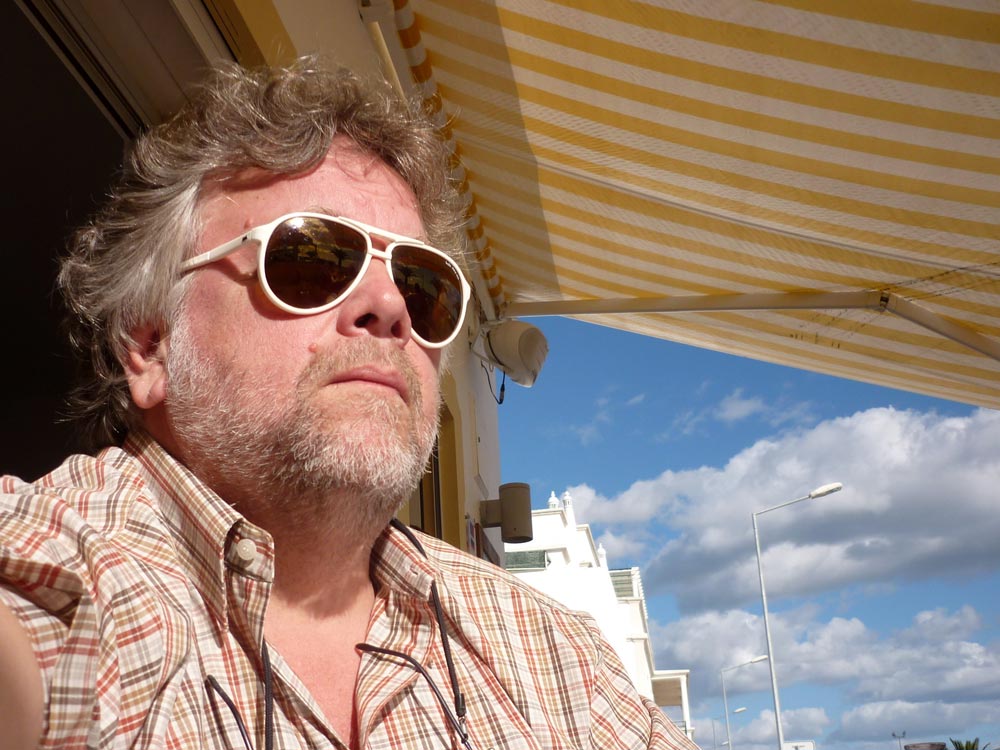 André
email: andre@vivalgarve.com
tel: (+351) 964125102
Languages:
English, Français, Italiano, Português
Activities: Polygraph and plumitive, thrill-seeker, croque-Mot, gift coyote, mindful observer, ornitophile, …
International Superior Consultant of Management of Public Organizations, Specialist and Quality Listener (Service in particular), factor and coach of local business initiatives.
Motto: «esto quod es»
But still:
A citizen of the world open to all cultures, to the new shared economy and to reasonable agriculture, I am pleased to go out to meet the Other without any pretension other than to share and contribute to bring him a few moments of true happiness in the present.
Christine
email: christine@vivalgarve.com
tel: (+351) 966424311
Languages
English, Français, Italiano e um pouco de Português.
Work
Sociologist; individual coaching and personal development. Organic agriculture.
About
I am a citizen of the world open to all cultures. I enjoy meeting other people and giving them a heartfelt welcome with a smile, for no other purpose than to share a few moments of happiness.