Prices
"Heart of Santa Luzia" is an authentic village house that belonged to the family of an octopus fisherman, originally called Casa Santos. We have just (July 2021) renovated this house for your pleasure and that of your family and friends.
The house is part of a traditional vintage district built in the eighties to shelter fishing families, near the Municipality (Junta de Freguesia) and the post office (CTT). This partly pedestrian area is a haven of tranquility and solidarity, yet very close to the seaside tourist activity.
You can reach the main sea avenue (which runs along the lagoon) in less than 3 minutes, especially to embark towards the beach of Terra Estreita. Or go on foot or by bike to Praia do Barril (Pedras d'El Rei).
Contact André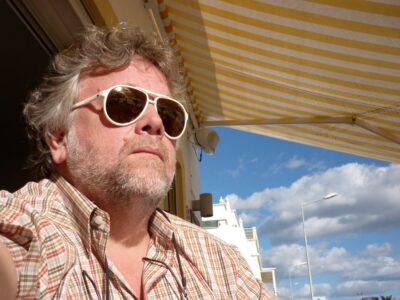 email: andre@vivalgarve.com
tel: (+351) 964125102
Languages:
English, Français, Italiano, Português
Activities: Polygraph and plumitive, thrill-seeker, croque-Mot, gift coyote, mindful observer, ornitophile, …
International Superior Consultant of Management of Public Organizations, Specialist and Quality Listener (Service in particular), factor and coach of local business initiatives.
Motto: «esto quod es»
But still:
A citizen of the world open to all cultures, to the new shared economy and to reasonable agriculture, I am pleased to go out to meet the Other without any pretension other than to share and contribute to bring him a few moments of true happiness in the present.