Prices
By renting the complete house you will have access to all that it offers: huge terrace with water source (hot/cold) + BBQ, four double rooms, two bathrooms + WC, a kitchen, a living room.
You can also access the facilities offered by the municipality on the front square.
If you rent one or two rooms on the 1st floor, you will have access to a bathroom of floor as well as to the upper terrace.
We are easily available as we live 5' away from the Fisherman's Rest.
Feel free to contact us in case of specific needs or help.
Contact André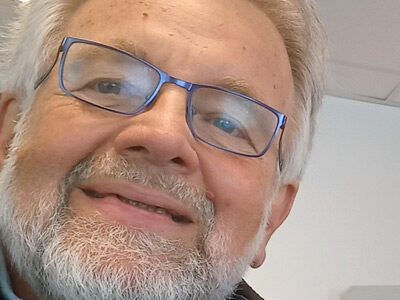 email: andre@vivalgarve.com
tel: (+351) 964125102
Languages:
English, Français, Italiano, Português
Work and Activities:
International consulting (sustainable mobility, quality of service, structural coaching of public administration, institutional communication).
Writer/polygraph, mindfulness practitioner, hunter of feelings…
About:
I am a citizen of the world open to all cultures and the new economy. I enjoy meeting other people and giving them a heartfelt welcome with a smile, for no other purpose than to share a few moments of real happiness.